WHO WE HELP
Landlords & Investors
Avoid fines and increase Return On Investment with Yuno's free app
Free Dynamic Reporting & Monitoring
In recent years the property industry has become a complex landscape to navigate with the introduction of endless regulations and legislation. It's no surprise that landlords and investors are often uncertain of their obligations and struggle to stay up to date with industry standards. 
Yuno helps you to understand both the national and local market(s) you operate within, providing you with the data and information you need to make informed decisions and optimise your portfolio.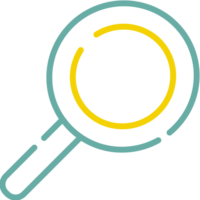 Compare Rents by Letting Type
Including Serviced Accommodation, Long Let, Local Housing Authority and even HMO individual room let rates.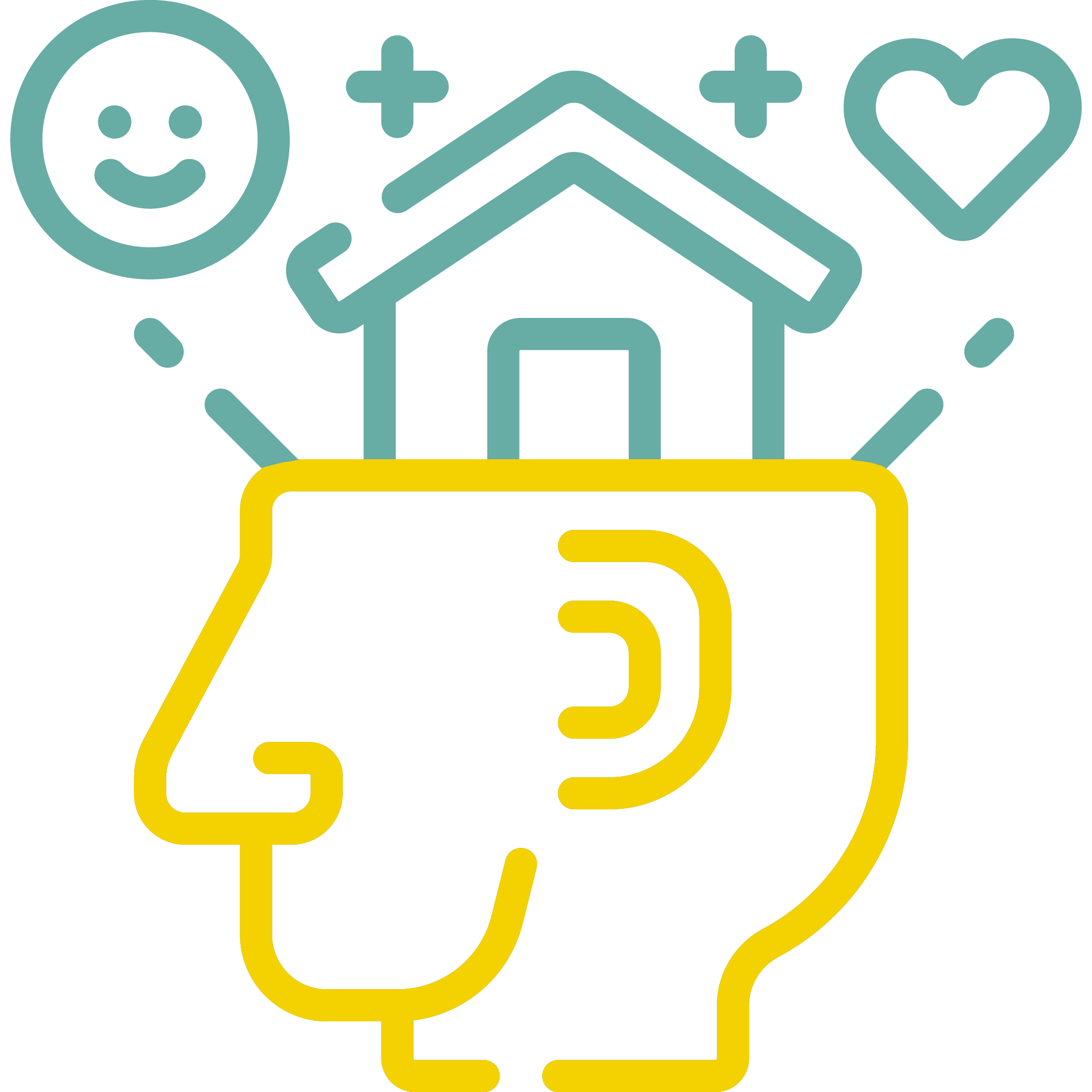 Dynamic Journey to Let
Based on your exact property and Letting type, we build you a detailed step-by-step journey on getting ready to let. This includes licensing and article 4 planning permission (UK Mainland).

Monitoring and Alerting
Keeping you risk-free from complex legislation and market changes that affect your portfolio!
How to Create your Free Unique Reporting and Monitoring in 3 Simple Steps:
Add Your Property Address to the Yuno System
Yuno will match your property to a UPRN (Unique Property Reference Number) to ensure accuracy and connectivity to the wider industry.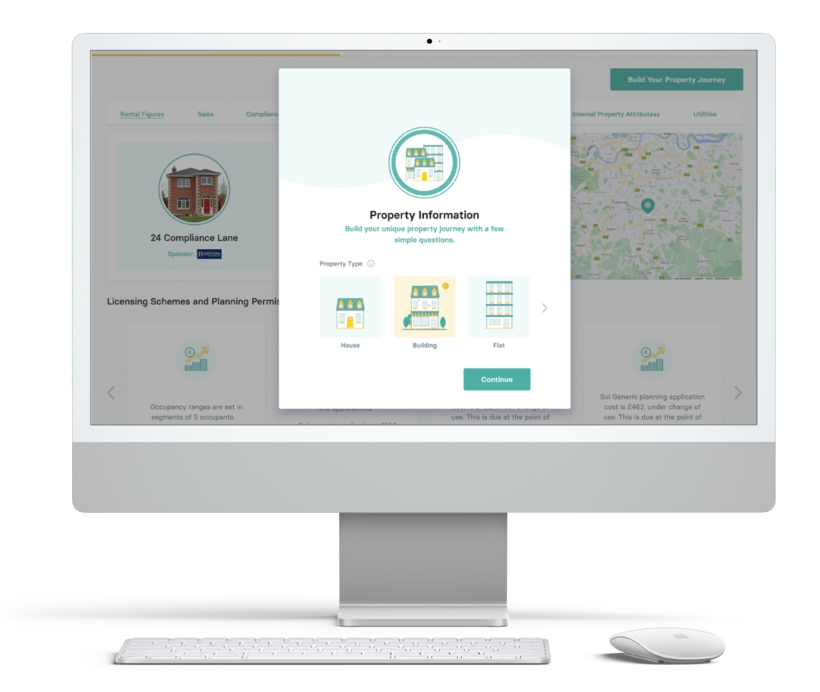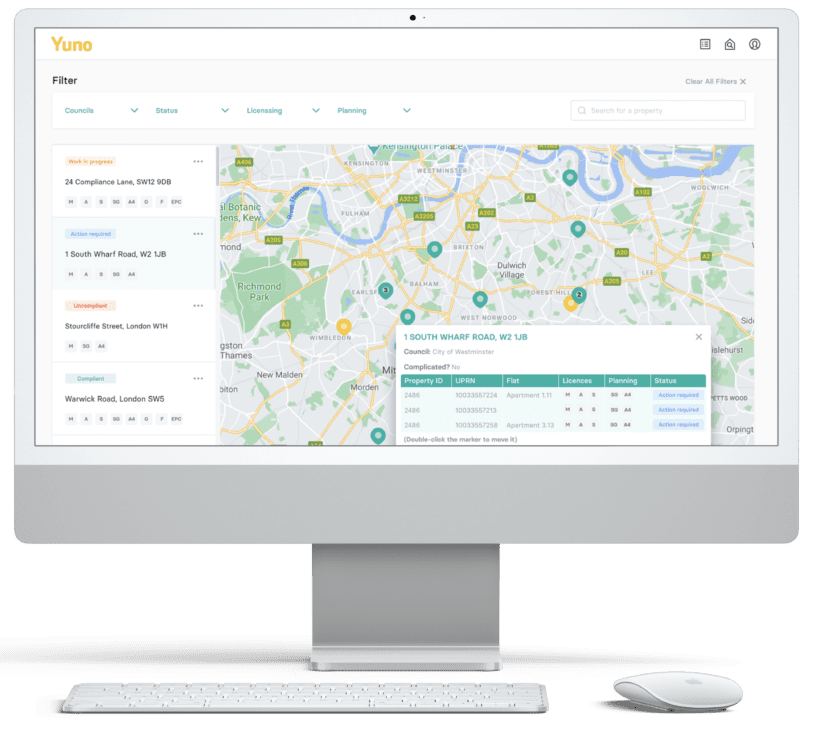 View Your Property Report and Build Your Dynamic Journey
Enter some additional information about your property and Yuno will build a dynamic journey outlining the steps you need to take to run the property in your chosen way. 

Don't forget compliance and licensing reporting is always free for Yuno landlords.
Upgrade to the Yuno Premium (for free)
Choose a local business to sponsor your property to gain access to Yuno Premium and its additional features for free. 

If there isn't a sponsor you recognise don't worry you can still get upgrade for free if you suggest a local sponsor.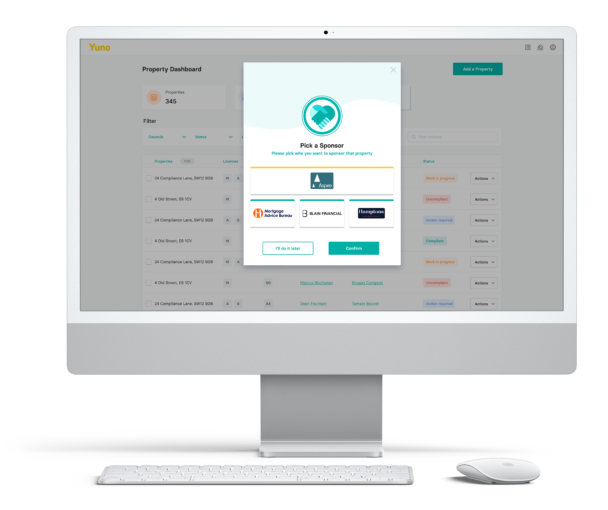 Data And Tools on App…All For FREE!
Property and HMO licensing reporting

UPRN property matching (Unique Property Reference Number)

Pre-Licensing certification

Energy Performance Certificate reporting (EPC)

Reminders and management of certification and documentation

Knowledge base and and training videos

Order certification directly on app from marketplace

Access to advice from partners linked from app

Example reports and downloadables

Access to unique quoting system for upgrades

New rules and regulations affecting PRS properties updated on the platform e.g. fire legislation.
With Local Sponsor (suggest your own that you trust)
Sleep easy at night with portfolio monitoring for new legislation like licensing and planning

Pre-notifications of licensing and Article 4 planning schemes that affect your portfolio, before they start (where councils release publicly in time)

Licensing pricing

Article 4 planning permission and pricing

Serviced accommodation rental rates

LHA rental rates (Local Housing Authoirty)

Long let AST rental rates 

HMO rental rates (individual room rates)

Premium knowledge base and training videos

Last sold price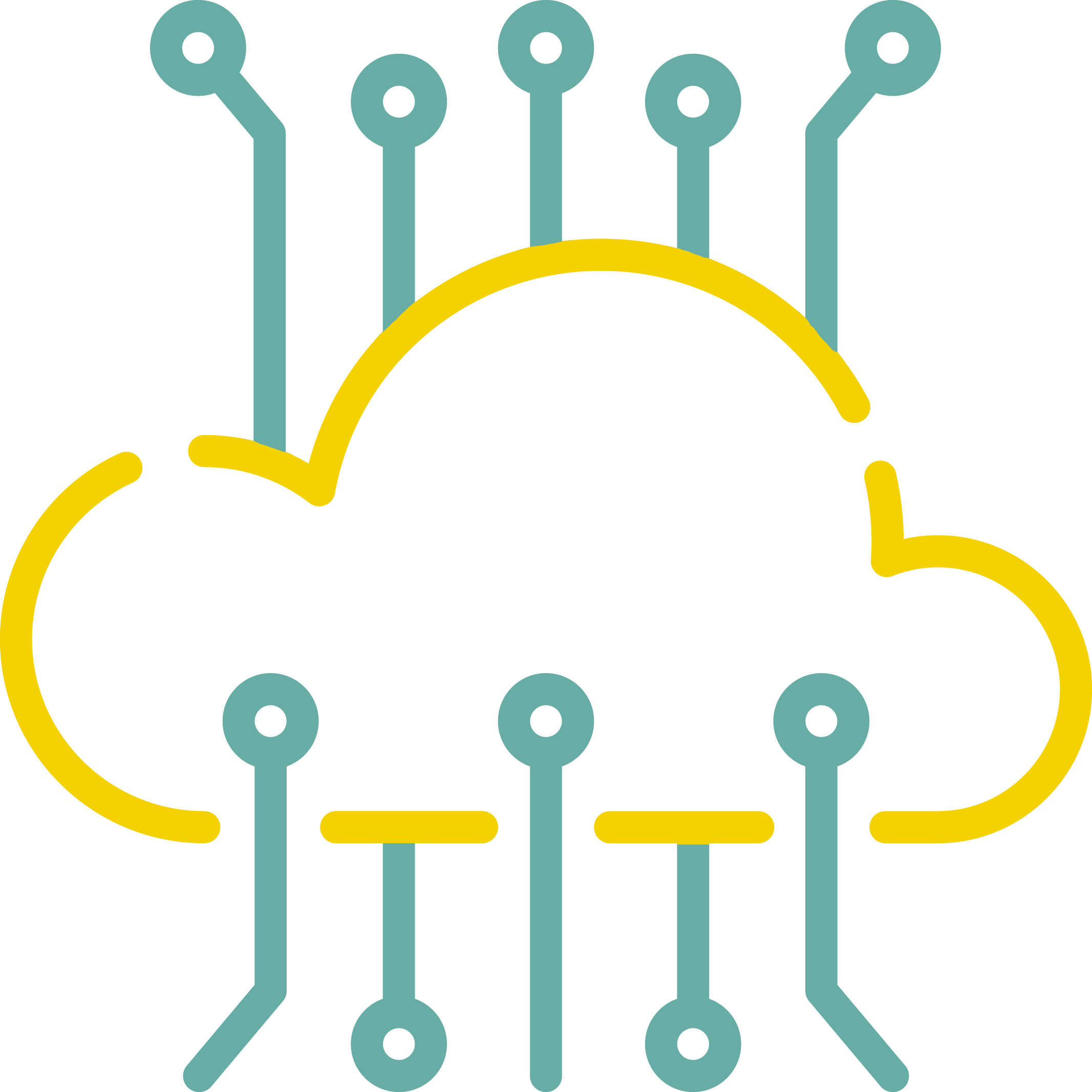 Identify Opportunities
Make use of Yuno's dynamic property-specific reporting to help you to determine if an investment opportunity is viable.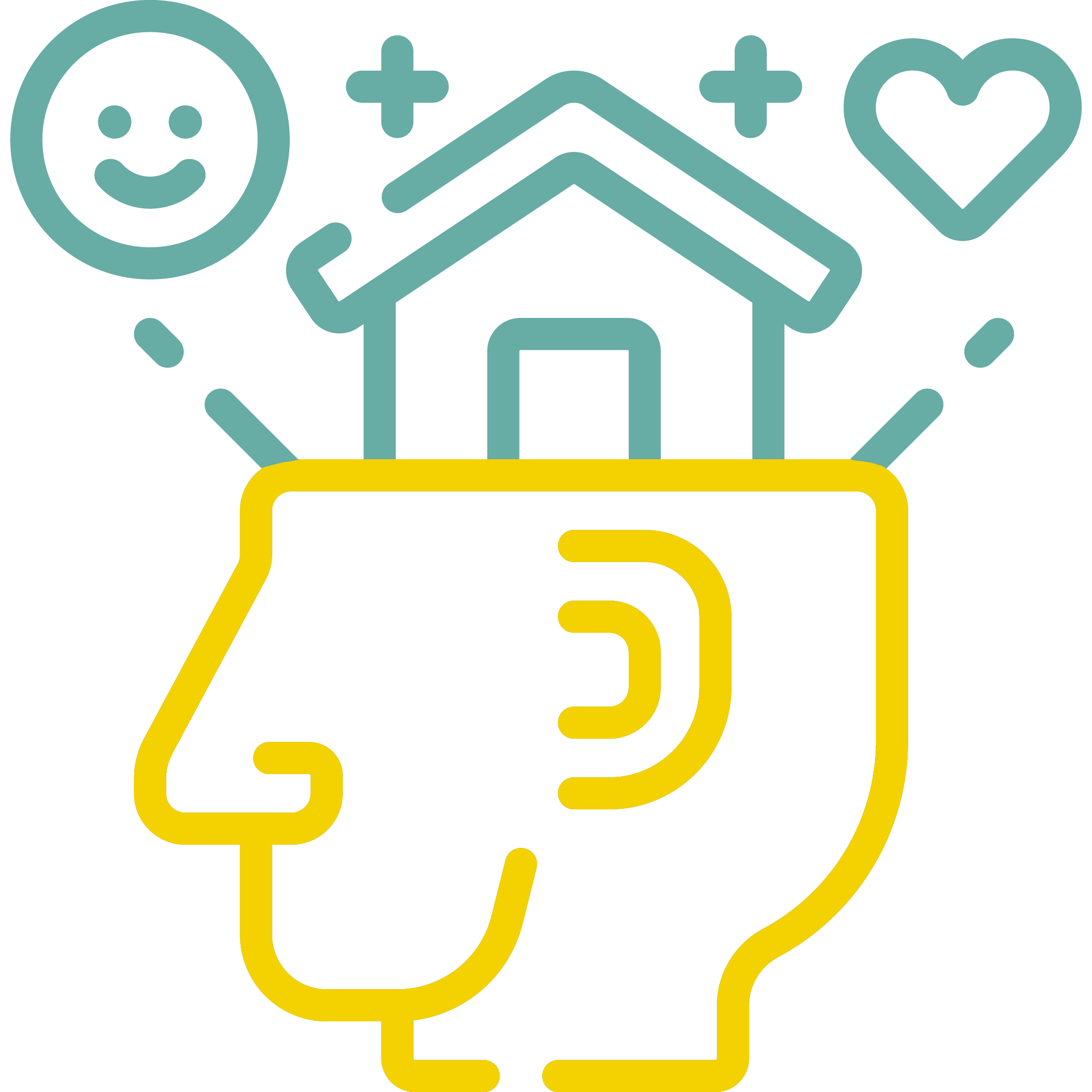 Grow the Value
Utilise Yuno's platform and 'live' property-specific information, data and advice to understand the best way to let your property(s) and the steps involved to achieve this, helping you to increase your ROI.

Monitor Changes and Compliance
Receive instant alerts when your property(s) is affected by changes to local and national legislation, including Licensing and Article 4 Planning permission. Yuno will provide a clear process and solution to ensure you are compliant.
We want our users to feel confident when using the Yuno platform and features so when it comes to data protection and privacy we believe transparency and honesty is key; by choosing a local sponsor (or buying a service through the Yuno marketplace) you are agreeing to sharing your data with that business. However if you continue to use only Yuno's standard features your data will not be shared with any third parties and is stored securely within the platform.
Sponsors can be Mortgage & Insurance Brokers, Property Managers, Letting & Estate Agents, Conveyancers and Surveyors, please suggest someone you know, and trust, so everyone can benefit.
Want help the businesses you know and love grow and help more clients like you? Connect us today and help the community of landlords.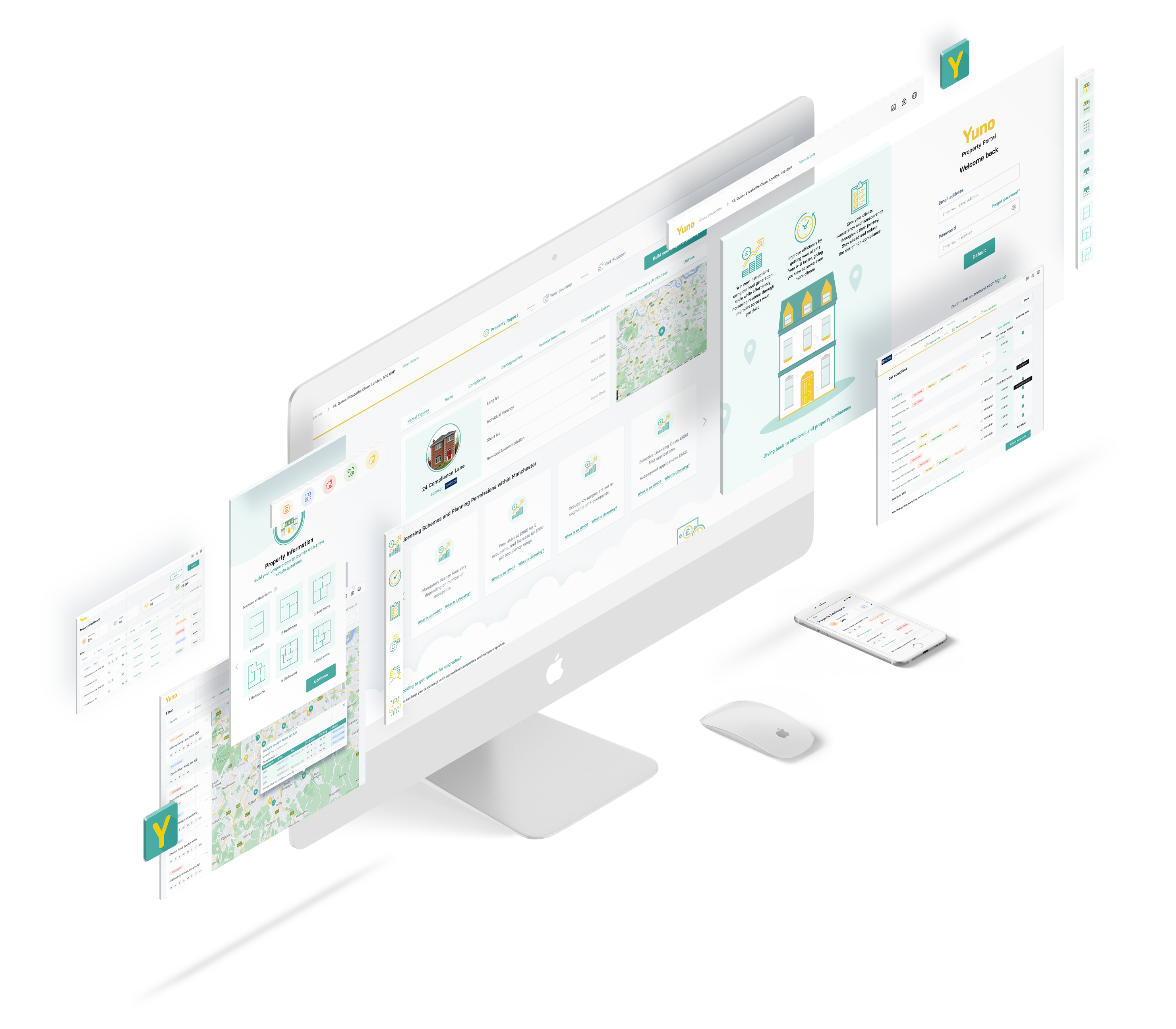 Get Access to Bespoke Property Data 24/7.
Need advice? The Yuno platform will empower you with the knowledge you need to advise your clients effortlessly and confidently 24/7.
Frequently Asked Questions
Worried About Data Security?
The only way your personal data goes anywhere is when you select a partner or purchase a product. You are in the driving seat. Unlike any other online licensing check tools your personal data will not be shared with the government or local councils.
Why is This All Free, What's The Catch?
No catch, you genuinely get this for free. Our costs are covered through advertisements and sponsorship from our partners.
Get Free Market Updates Delivered Straight to Your Inbox